For the Sake of Your Company, Do Background Check for Business Partners
It is important to know what kind of people you are dealing with, especially in business where your money, reputation and hard work are at stake.
So, when bringing in additional investors to your company, you should always conduct a background check for business partners. It might be tedious but doing research on your potential co-investors could shield you from any potential damages—legal or otherwise—to your business.
You should be able to know that the person onboarding your business is someone you can trust. This person should be someone who shares the same values and wishes nothing but the best for the company.
Ensuring the Credibility of Your Business Partner
As was mentioned, your business partner should be someone you can confide in. This can be easily done if he or she is honest about his or her background.
However, one cannot rely solely on sheer honesty alone. You need to make a thorough background check for business partners to confirm their identity, especially if certain licenses are needed to perform their tasks.
For example, if you are hiring business partners whose assignment is finances and accounting, it would be necessary to confirm that they are licensed, accountants. Remember that practising this profession requires a license; otherwise, your business might be in danger of legal repercussions.
Apart from this, you need to look into their educational background as well, making sure that it is legitimate. While expertise and experience trump educational accomplishments, it still is necessary to verify them.
Your business partners' educational background will tell you if they have a solid knowledge to run the business with you. Besides, it is also a matter of honesty and transparency. You would not want to work with people who lie on their resume in the first place.
Knowing Your Business Partner's Ethics and Values
On the other side, it is also necessary to conduct a character review of your potential partners. This is for you to know their work ethics and values.
When setting up a long-term business plan, it is important to know that your business partners are on the same page with you. For your company's strategy to work, everyone should be working toward the same goal.
You should also know if your business partners have a shady background. Did they participate in illicit activities? Were they involved in any fraudulent acts? Knowing these can help you protect the reputation and integrity of your business.
Checking Their Financial Standing
One of the main reasons why companies are engaging new business partners is to boost their funding. The need for a new source of financing usually stems from the business' expansion plans.
When performing a background check for business partners, you should conduct an overall review of their financial standing. This should also cover any legal cases lodged against them.
Your investigation will reveal if your co-investor is bankrupt, has poor credit or is currently battling a legal suit. All situations point to one conclusion—that potential business partner may not be a viable choice after all given the strain in his or her cash flows.
Another concern you should put in mind is tax issues, which could be matters relating to a tax lien on a property and tax evasion, among others.
Knowing the Culture
Conducting a background check for business partners is not only limited to looking for red flags. Otherwise, it would only appear as a witch hunt.
You also need to know and understand the culture of your business partners. This can help you understand them better and on a personal level.
It is not a secret that for a business to work out, you and your partners should have a harmonious working relationship.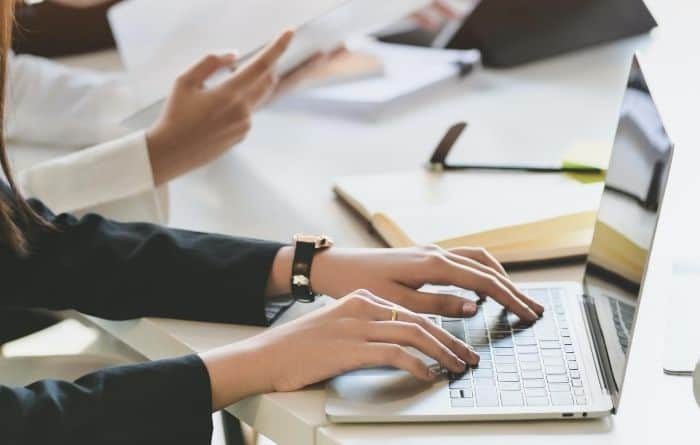 Talk to Your Business Partner
After doing your research, you may still find yourself unsatisfied with the results. That is why you should talk to them personally to gauge if you will onboard a business partner.
You can talk to your prospective business partners about your findings so they themselves can provide an explanation, if necessary. You can also use this time to outline the terms of your agreement should they qualify as your business partner.
If you are looking for a dedicated team to help you out on your business venture, reach out to 3E Accounting Indonesia. We have a top-notch Indonesia business setup package just for you.