Indonesia Forex Reserves Rise For a Better and Stable Economy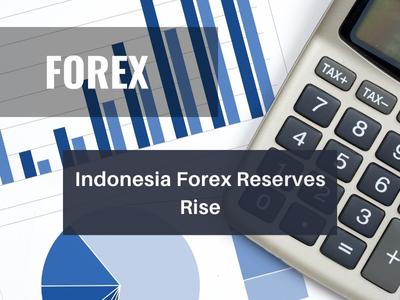 In light of Indonesia's economic growth, there has been a recent increase in its foreign exchange reserves. Bank Indonesia, the central bank, has stated that the forex reserves increased by $5 billion to $145.2 billion in March 2023. Indonesia's forex reserves rise is primarily due to the government withdrawal of foreign loans and a significant increase in tax income.
According to Bank Indonesia, the reserves level was sufficient to maintain external resilience and was above international criteria, covering the financial requirements for 6.4 months of imports.
History of Indonesia's Forex
The origins of Indonesia's foreign exchange reserves go back to the early 1960s. During that time, the country was experiencing a period of economic turmoil. The rupiah's value went south several times, and there was a shortage of foreign exchange. The government began to build up its foreign exchange reserves to stabilise the economy.
Since then, Indonesia's forex reserves rise has been steady. The drive for growth includes several factors, such as:
Strong economic growth: Indonesia's economy has grown at an average rate of 5% per year over the past 20 years. This growth has led to increased exports and foreign investment, which has helped boost the country's foreign exchange reserves.
Indonesia has attracted significant foreign direct investment (FDI) in recent years. This investment has helped to increase the country's foreign exchange reserves.
Oil and gas exports: Indonesia is a major oil and gas exporter. The sale of these commodities has generated significant foreign exchange earnings for the country, which have helped to boost the country's foreign exchange reserves.
More Stability Today
Indonesia has come a long way in recovering its economy. Though any country can be vulnerable to a global financial downturn, Indonesia has remained composed and persevered through almost all of its economic downturns caused by internal instability or external shocks.
The government's decision to withdraw its foreign loans shows the capacity of the country to reform the economy. Thus, the Indonesian government had to rely on domestic financial sources, which helped the overall economy become more resilient to external shocks.
Though it could be a tough decision, the Indonesian government today is adamant about further growing the country into a favourable destination for work, play and life.
With the economy recovering well, there are more jobs available. An increase in goods and services traded has also contributed to the rise in tax income for Indonesia. These taxes collected resulted in Indonesia's forex reserves rising in the month of March 2023.
Paying For Imports
Indonesia is a relatively large country and has recently attracted more foreign investors to its shores. To ensure a sufficient supply of foreign goods, Indonesia's forex reserves rise will help finance imported goods wherever needed. Imported goods are also necessary for their manufacturing quality and efficiency. Hence, with Indonesia's forex reserves rise, the country's economy is set to flourish.
Prepping For The Better
As businesses continue in an uncertain global economy, we assure you that our full range of services for the Indonesian market will help you ease those butterflies. From understanding its law on imports and exports to setting up a business or utilising its tax benefits, partnering with 3E Accounting will enable you to focus on growing your business.