Celebrating Good Friday in Indonesia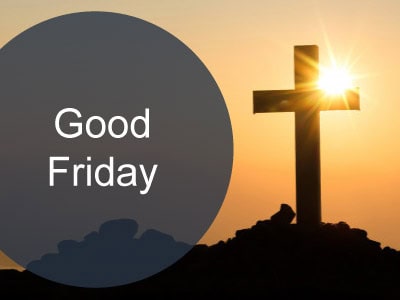 What is Good Friday in Indonesia is All About?
Celebrating Good Friday happens across the world in different countries, where there are Catholics and Protestants. Good Friday is a commemoration of Jesus' death on the cross, and what he suffered before that. This tragic turn of events happened before he resurrected on Easter.
Indonesia Good Friday Holiday is a time of mortification or "mati raga" to commemorate the own suffering of Jesus. It also celebrates the moment when he rose to life again three days after. 
Since there are a lot of Christians in Indonesia, Good Friday is a public holiday. Many people do not have work nor school so they can attend the festivities.
Christians believe that Jesus is the Son of God, and He devoted his whole life teaching the word of God which became the pillar of Christianity.
On the night of the last supper, Jesus was arrested while he was praying in the Garden of Gethsemane after eating with his disciples. Jesus faced trial, and He was sentenced to die. After that, he was tied and nailed to a cross. He was left to die at Mt. Calvary, and this became the reason why the cross symbolizes Christianity.
On Good Friday, people mourn his death. Christians traditionally meditate to commemorate the suffering and death of Jesus.
It is called Good Friday because the word "Good" is a synonym for "holy" in Old English. Therefore, they consider the day holy.
Many Christians consider the day "good" which sends a message that Christ had victory over sin, the devil, and death when he resurrected on Easter.
The religion of Christianity started in the 17th century AD in Sumatra Island, and left its trace. However, its dissemination did not take place until the Portuguese missionary work took place at Maluku in the 16th century. After that, it had already spread to Timor Island and Flores. Aside from their religious mission, another purpose of the Portuguese was to trade spices in Indonesia.
How to Celebrate Good Friday in Indonesia and Things You Can Do
When it is Good Friday, Indonesians internalize the suffering of Jesus again to commemorate the day he died on the cross. For them to do this, they go to church for three days because it culminates on Easter Sunday. They also have Stations of the Cross play, which depicts the suffering of Jesus while he carries the cross.
Since it is always celebrated on a Friday and it is followed by Easter Sunday, most of the events happen in private homes, churches, resorts, and hotels where they have Easter events.
How Good Friday is Celebrated
A lot of the church services happen in the afternoon, which is normally between noon to 3 pm because those are the hours when Jesus was on the cross until his death.
There are churches that reenact the process in the Stations of the Cross, and it depicts Jesus' final hours. Some churches have Venerations of the cross, which is a short ceremony where Christians kneel before the cross as a way to promise their faith.
There is a "Holy week" tradition in Larantuka, Indonesia, and it is the only one of its kind. This portion of Good Friday attracts crowds from around the world.
For this tradition, there are thousands of people who dress in black, and carry statues of Jesus and Mother Mary. They sing Gregorian songs as they do these.
This tradition is more than five centuries old when a statue that depicts a statue of a woman that appeared on the shore with a writing on one side that is unreadable. The locals called it the Tuan Ma and worshipped it. 
Venues and Special Events for Celebrating Good Friday in Indonesia
Noemuti Town
Kure is a tradition that is celebrated in Noemuti Town. Catholics will do pilgrimages by walking from house to house so they can pray together and reflect on Jesus Christ's experience and passion.
Kure is a word that comes from 'currere' in Latin and it means to walk or run. Parishioners believe that it is a Portuguese legacy that was introduced by missionaries in 1642.
Central Kalimantan
The Momento Mori ritual is celebrated in Central Kalimantan by Christians. Momento Mori means "remember you will die" in Latin, and they believe it was introduced during the 19th century when the Dutch was colonizing them.
The ritual happens on Holy Saturday and it includes the congregation of family members going to the burial sites of loved ones. Families are going to gather during the night and until dawn the next day to light candles and arrange flowers at the grave sites. When the dawn comes on Easter Sunday, the church will provide a tent for the pilgrims to go on with their worship and celebrations. 
Semana Santa in Larantuka, East Flores
You can join the local community in celebrating Semana Santa or Holy Week, which is a four-day ritual that starts on Ash Wednesday (Rabu Trewa) when the congregations go to chapels to pray and remember Jesus Christ's alleged betrayal.
When Maundy Thursday comes, the congregations take part in Tikam Turo ritual where there is a seven-kilometer procession which is marked by placing candles on the side of the road.
The peak of the ritual is on Good Friday which is crucifixion day. Its highlight is Jesus Christ's statue which is carried and placed beside Mother Mary's statue, his mourning mother.
Holy Saturday (Sabtu Santo) and Easter Sunday is the end of Holy Week.
Cathedral Church in Jakarta
When it is Good Friday, Jakarta is full of religious festivities and religious traditions. The most popular takes place in the cathedral. A few years ago, they had to employ using online registration because it was becoming overcrowded.
In these celebrations, the suffering of Jesus is portrayed, and the worshippers can be seen kissing the foot of the cross. Since these are very large celebrations at the cathedral and in other churches, the police are there to keep things in order. This ensures the safety and security of worshippers.  
If you want to experience different ways of celebrating Good Friday, come to Indonesia and make sure to take note of the information about public holidays in Indonesia. In addition to that, you will learn more about the culture and tradition that makes it a memorable place to visit.