This post is also available in:

Indonesia (Indonesian)
简体中文 (Chinese (Simplified))
Understand the Jurisdictions Setup Requirement Before Proceed Your Company Incorporate in Georgia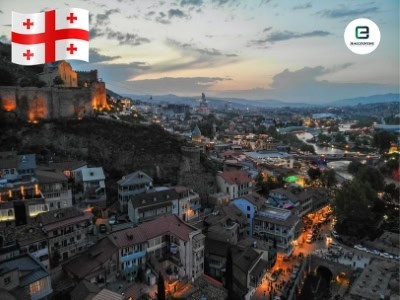 Located in the Caucasus, with a reputation as a strategic and historic trading centre at the crossroads of trade and commerce between Asia, the West, Russia and the Middle East, Georgi is ideally positioned to access these markets thanks to the treaty signed in 2015 with the European Union (EU). Georgia welcomes foreign investment through its innovative and dynamic business culture. Not only that, if you're thinking of company incorporation here in Georgia, it has one of the simplest procedures and lowers fees as well.
Setting Up a Business in Georgia
Before the company incorporation, you should first decide if you are a foreign or domestic business entity. Domestic entities are entities that are being created for the first time in Georgia, whereas foreign entities are those that have been incorporated outside of Georgia. For foreign entities to do business in Georgia, there is a different procedure to follow.
The first step is to select a registered agent for your business entity. The agent is then responsible for receiving all official communication on behalf of the business. This person must be located in Georgia. For a profit corporation, the number of authorised shares your company has will be required when you register for your corporation with the Secretary of State.
This is a list of things you'll need for company incorporation:
Name of the corporation or a valid name reservation number,
Name and address of the person filing for the corporation,
A valid email address,
The mailing address of the principal office,
Name and address of the registered agent,
Name and address of each incorporator,
Number of authorised shares for a profit corporation,
Any optional provisions you need to add to your articles of incorporation, and
Payment Method. Either via credit card, cheque, cashier's cheque, or money order.
Why Invest in Georgia?
As it lies at the intersection of Europe and Asia, Georgia is strategically located and is also culturally similar and geographically close to Russia which is advantageous for Clients that wish to expand their business in that area. It is also included in China's "One Belt, One Road" project. This railway will link the Asian and European continent. Thus, increasing its allure and not forgetting the attractive tax regimes that the Georgian government has implemented on top of the 55 double taxation avoidance treaties that Georgia is in with various countries. Besides that, there is also a talented pool from which the entrepreneurs can take their pick, and it is affordable too! This is thanks to the top-ranked skill development, vocational education and training programme run by the Organisation for Economic Co-operation and Development (OECD), namely the OECD Eurasia Competitiveness Programme. The EU-Georgia Comprehensive Free Trade Agreement also benefits Georgia by allowing Georgian companies to set up a subsidiary, a branch or a representative office in the EU and vice versa. Thanks to this, more job opportunities are being created in Georgia, and citizens are directly benefiting from it.
Due to its advantages, business opportunities are abundant in Georgia, making it a good environment for company incorporations. The process to register a company in Georgia is simple when broken down, but it can also be quite tedious and complicated. We provide these services to simplify your integration into Georgia's economy, should you require any assistance or services. Contact us for more information.