This post is also available in:

Indonesia (Indonesian)
简体中文 (Chinese (Simplified))
Prospecting Success – Business Ideas in Indonesia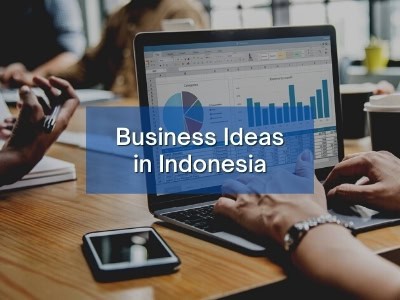 3E Accounting offers a selection of enterprising business ideas in Indonesia to get started on your entrepreneurial empire.
Indonesia presents a unique economic opportunity set amidst a hybrid of rich natural resources and e-commerce-driven data economy. There are plenty of fantastic business ideas in Indonesia for all would-be entrepreneurs. If you're ready to start your empire, here are few worthy ventures worth exploring.
Business Ideas 101
Indonesia's vibrant emerging economy offers a lot of potential for start-ups. In relation to this, an exciting opportunity is Equity Financing Business. Your business is providing skills and know-how to guide start-ups in return for equity in their company. You can also consider Microfinancing and Angel Investor activities where your business is to provide funding for viable start-ups. This is ideal if you have access to investment capital.
Tourism is a rewarding industry to invest in as Indonesia has a scenic archipelago whose potential has not been fully explored. Most of the tourist hotspots tend to revolve around Bali and Jakarta. Starting a business that offers staycations in parts of Indonesia which are less well-explored has a good chance of doing well.
You can start a Travel Agency offering yachting explorations of the archipelago or glamping adventures in serene islands. If you are looking at something smaller, becoming a Travel Consultant or Personal Travel Guide are also viable options. Starting a Surfing Shop or Surfing School is also on the top of the list as surfing is a very popular activity in Indonesia. On the other hand, if you have the capital to invest, owning and operating a Spa-themed Boutique Hotel or yoga retreat is a very lucrative business idea.
If the Internet of Things (IoT) is more your forte, then there are quite a few options to consider. Indonesia is the fourth most populous country in the world and has the highest number of social media users in Southeast Asia. Surprisingly, Indonesia still lags when it comes to infrastructure. There is a tremendous demand for Internet Service Providers, especially outside the major cities. Data Centres are also another highly lucrative business idea. For something on a smaller scale, consider becoming an App Developer or starting a Mobile Repair Shop.
The traditional market is also very robust and offers some niche opportunities. Handmade Indonesian Furniture is much in demand and is an exclusive business that has lucrative export opportunities. Similarly, leather goods and intricate metalwork have found great appeal with locals and foreign visitors.
Starting a Traditional Handicraft Factory that connects local artisans with international buyers or local markets is a good business idea. Indonesian textiles and garments are also world-renowned – a Batik Online Shop or Batik Workshop offering classes are two more novel ideas. If you have access to a farm or farmers with cattle, then Halal Beef Processing Plant is a very viable business.
Consulting With the Professionals
While there are plenty of viable business ideas in Indonesia, getting incorporated and licensed to do business can be a tedious process. Consulting with a reliable business solutions provider such as 3E Accounting is your best recourse to full compliance.
Contact 3E Accounting today for professional guidance on customizable business solutions.