This post is also available in:

Indonesia (Indonesian)
简体中文 (Chinese (Simplified))
Guide to Foreign Ownership of Land and Property in Indonesia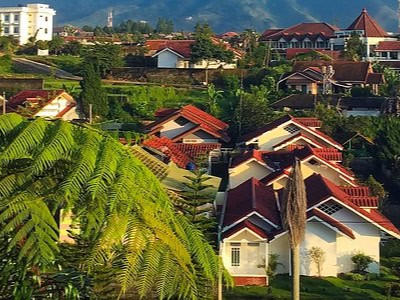 Indonesia has long had an attractive property market due to its scenic locations and rapidly growing economy. Interest for foreign ownership of land and property has increased in recent years as the government gradually eases ownership restrictions.
The status of ownership of land and buildings that can be granted to foreigners living in Indonesia is only limited to Right to Use ("Hak Pakai"), Right to Lease ("Hak Sewa") and Right to Build ("Hak Guna Bangunan").
Those eligible for the Right to Use and Right to Lease of land and buildings are as below:
Indonesian citizens;
foreign citizens domiciled in Indonesia;
corporate bodies incorporated under Indonesian law and domiciled in Indonesia, and
foreign corporate bodies having representation in Indonesia.
Houses or dwellings that can be owned by foreigners are:
Single house (Rumah Tinggal) above the ground:
Right to Use;
Right to Use over ownership rights based on an agreement to grant rights over ownership rights from the official certifier of title deeds;
Right to Use arising from changes of Right to Use or Right to Build.
Apartment (Sarusun):
built above the land of Right to Use;
derived from changes in ownership rights to the unit of flats.
The house or residence referred to is provided with a minimum price limit as listed in the Agrarian Ministry Regulation Appendix 29/2016. In addition to the minimum price limit, residential homes are also limited by the following provisions:
1 (one) square of land per person/family; and
the land area is not more than 2.000 (two thousand) square meters.
Those eligible for a Right to Use of buildings are as follows:
Indonesian citizens, and
corporate bodies incorporated under Indonesian law and domiciled in Indonesia.
Types of Foreign Ownership
Foreigners are not currently able to own freehold property in their own names under the property right or 'Hak Milik'.
However, they may rely on other methods as follows:
Leasehold or 'Right to Use' Title (Hak Pakai)

This is considered the more common and less risky method and most foreigners are able to enter into a long-term leasehold agreement without too much hassle. Leasehold titles can be granted for an initial 25 years and be renewed later for a maximum period of 80 years. Before 2016, a renewal could only be granted for a maximum period of 20 years.The 'Right to Use' title also allows you to construct residential property on the leased land and sell and transfer the title to an eligible buyer in Indonesia.

'Right to Build' Title (Hak Guna Bangunan)

Companies are also able to invest in a property by acquiring it under a foreign-owned limited liability company registered in Indonesia (PT PMA). This enables the company to acquire a 'Right to Build' (Hak Guna Bangunan) License and a 'Right to Use' (Hak Pakai) title.The 'Right to Build' title can be used for a maximum of 80 years, whereby it runs for an initial duration of 50 years and can afterwards be renewed for a further 30 years. The title is effective for as long as the company continues to exist.

However, Indonesian land laws will seize back possession of idle properties or absentee landlords if a company buys up land and does nothing with it over a period of time.

Right of Lease (Hak Sewa)

An individual or a corporate body has a hak sewa atas tanah (right of lease of land) when the individual or corporate body in question is entitled to using land owned by another party for purposes related to structures by paying to the owner of the land a certain sum of money as rent.
Strata Title
Indonesian law technically allows for foreign ownership of strata condominium titles, whereby they can own an apartment or office space but not the land on which it is built. However, this is quite uncommon in practice and is not regularly granted.
Investing Through an Indonesian Nominee
A foreign investor may also invest in Indonesian property by entering a contract with a nominated Indonesian citizen who may be a friend or spouse. This has been a popular choice, especially for buyers in Bali, but comes with a certain amount of risk as it involves having a high degree of trust with the nominee.
While this may have its benefits, the main risk is that such an arrangement will not provide much legal protection for the foreign investor.